Ok, so I took a brief detour from Insurgent to look into the Fifty Shades trilogy that I've heard so much about lately. If SNL deems it worthy of spoofing, then I suppose I might as well give it a go.
I started with Fifty Shades of Grey this week, which bears this cover: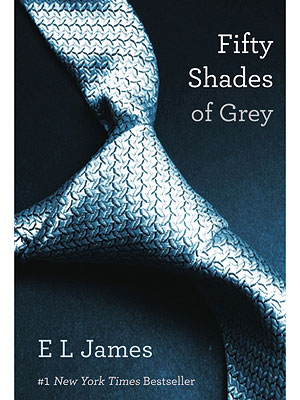 If you happen to read this book, you'll know why the cover picture is what it is.
The book has its intrigue as well as its not so much moments. I think another round of editing would have been beneficial in that aspect as it could cut some of the less relevant information. On the other hand, I found some of the mundane specifics to be interesting and quite true to life.
The story itself has been explained as "mommy porn" and I would have to agree. This is kind of like a trussed up Harlequin romance. There are some big words scattered here and there and a plot very loosely based on some classic literary tales. Much of the storyline alludes to Tess of the D'Urbervilles, but I found Christian Grey to be much more like Dorian Grey. I can't help but wonder if that idea was buried somewhere deep within the novel as well. That hedonistic, beauty-loving spirit of Dorian is very much a part of Christian Grey's character, but as far as I know he doesn't keep an aging portrait of himself. We shall see what is to come of that in future novels.
Is it the best book I've read this year? Definitely not. There are some fallacies throughout the story, and it has moments where I could only think...yeah, right. That would never really happen.
So if you're looking for a steamy summer romance, then by all means pick it up. It is definitely a little on the kinky side of things, but that is apparently the appeal of the story. If your tastes are more classically inclined like those of the protagonist Ana, you might want to just skip this series.
Back to Insurgent now (or perhaps Clash of Kings...hmmm...so many options). Happy summer reading friends!